Our workshop has professional workshop equipment. We have the following equipment:
PTO shaft power brake
We have an Eggers Dynamometer to measure the power and torque of your tractor. All measurement data is saved automatically. This makes it easy to display and analyse all measured values such as the power curve and the torque curve.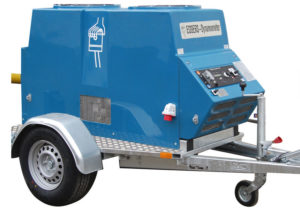 Hydraulic hose press
We have a hydraulic hose press for renewing and repairing hydraulic hoses and high-pressure washer hoses. Because of our large stock of couplings and hydraulic hoses, we can immediately repair your hydraulic / high pressure hose in most cases.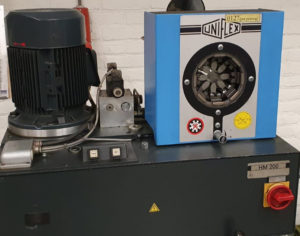 Refrigerant recharge station
For maintenance or repairs to your air-conditioning system, we have a professional recharge station.
The recharge station is equipped with automatic refrigerant recovery and recycling and oil drainage functions. Quantities of oil and UV tracer are controlled by an automatic valve system. For maitenance of your air conditioning system you can make an appointment with our workshop chiefs.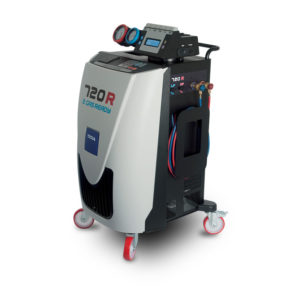 Mobile axle alignment device
We have professional alignment equipment for aligning the tracking of your machine. This equipment works with the help of lasers and makes it possible to set the track to an accuracy of <0.5 mm.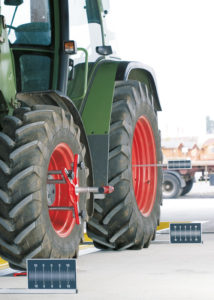 Tire dismantling device
We have a professional tire dismantling device for mounting and dismantling tires.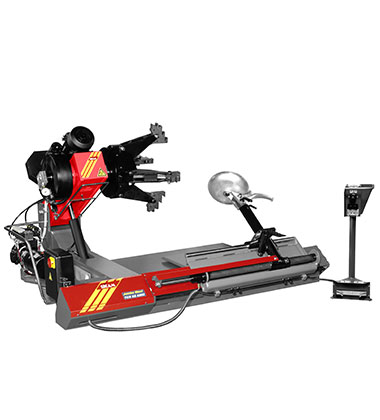 Accumulator filling system
We have an accumulator filling system and can use it to fill your accumulators.